Modules & Pages
---
BuildBot is the only website builder in the world that has built the main sections of a site for you. All you need to do is add in the data and select a theme. The content adapts itself to the selected theme. The following modules/pages are built in to every site:
Products
Catalogs
News & Press Releases
Events
White Papers, Application Notes and Case Studies
Distributors
Careers and Jobs
Team
About Us
Contact Us
You can also add additional pages to your site.
You Get Enterpirse-Grade Features
---
Advanced Hosting
BuildBot has been build on Amazon Web Services. This is one of the most popular and reliable hosting providers.
Server Maintenance
We host, update, backup and maintain your website for you. So you can focus on running your business.
Super Charged Performance
We use Content Delivery Networks (CDN's) to ensure that your website loads super fast all over the world.
Lead generation tools are built in to BuiltBot
---
Lead Generation tools are built in to your website by default. Every site built using BuildBot gets access to these features:
Products Information/Quotations - Each product page has a Request Quotation Form.
White Paper Downloads - You have the option to capture user details on the download of a white paper, application note or case study.
Contact Form Submissions - The contact us page of your website has a form which the user can fill to get in touch with you.
Catalog Downloads - You have the option to capture user details on the download of your product catalogs. Users can also select the option for mailing catalogs.
Newsletter Sign Up's - A simple check box will show a newsletter sign up widget on your website. You can download his list and send them weekly/monthly newsletter.
Job Applications - Job applicants can apply for jobs on your website, to do soo they need to fill out a form and attach their resume.
The forms for each section can be customized based on your requirement - You just need to check the fields that you would like to show in each case. We have added some default ones for you.
There is a section in the admin panel of BuildBot that lets you view and download leads. You can also add email ID's to the system where all leads will be directed.
Help & Support
---
BuildBot is very easy to use, but in case you get stuck and need a quick answer to a question, you can check out our resources section.
The resources section consists of over 300 individual articles about different features of BuildBot. There are tutorials that tell you how to add content, manage leads and everything else in the system.
You can search for the problem and we will point you to the article that is best suited for you. In case you are still stuck or confused, you can always contact our support team. They will get back to you in less than 24 hours.
100% Responsive Design
---
All the themes/templates on BuildBot are responsove i.e they have been optimized for Desktops, Laptops, Tablets and mobiles. View the themes/templates in our theme store.
We Can Create a Design for you
---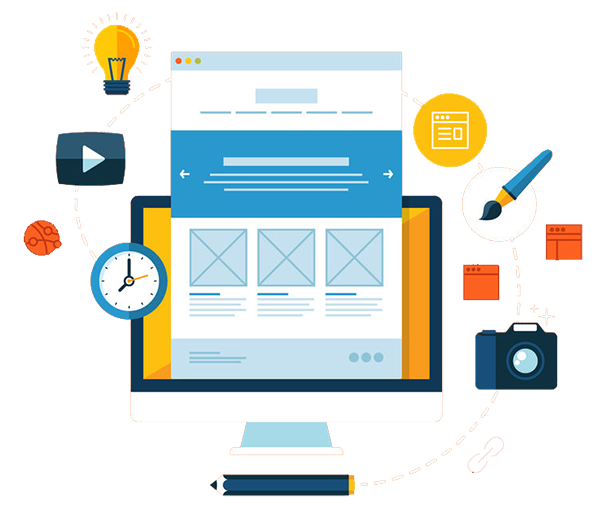 You can either pick a pre-created design from our theme store or you can contact us to create one for you. You custom design will have the same features as a regular BuildBot website, however the look and feel will be developed based on your requirement. This theme will not be made available to any other companies or be added added to our theme store.
Our design team can develop a customized theme for your website within 4-6 weeks. We will keep you in the loop every step of the way.